Organic Farm Visit and Lunch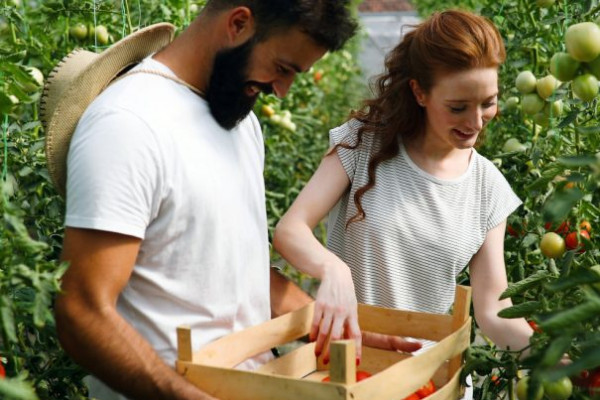 Enjoy a delicious lunch in a warm, convivial and welcoming environment with dishes served family-style.
Using only the freshest produce, local ingredients and regional wines, the meal is set at the farm's gardens, with beautiful countryside views.
Meet your private driver and reach the dairy farm
Enjoy a day in a relaxed and informal rural setting
Have lunch with local products and wines
Included

Private driver for the entire duration of the tour
Visit of an organic farm
Lunch

Duration
4 Hours
Languages
English, Italian
Important information

Si precisa che il pranzo incluso nel tour non è à la carte ma con menu fisso, che è possibile modificare sono in caso di allergie o particolari esigenze alimentari.

È consigliato indossare calzature comode.
Venue
Pick-up from your accommodation in Cortona or directly at our office in Cortona. Pick-up is also available from your accommodation in Tuscany or Umbria (on request)
Pick-up from your accommodation in Cortona or directly at our office in Cortona
Via Gino Severini, 3, 52044 Cortona, AR, Italy
Free-of-charge parking lot near the office
Offered by
Together in Tuscany & Umbria
- Cortona